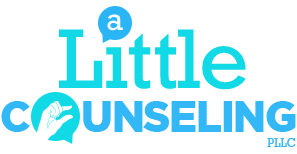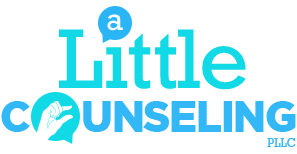 Warm
Determined
Courteous
Flexible
Kind
Danielle Oates
MEd, LCMHCA
Staff Therapist
Danielle graduated with her Master's in Mental Health Counseling from Cambridge College in Massachusetts. She joins our team with years of experience providing counseling services to individuals of all ages in both outpatient and community-based settings. Danielle has her certification in Child and Needs Strength, is a Parent Advocate for Children with Special Needs and is trained in domestic violence and sexual assault. She additionally has 17 years of customer service in both profit and non-profit organizations. She loves working with children and empowering parents and caregivers to support the social-emotional growth of their children.
Danielle's desire to help people who are struggling in their lives inspired her to become a counselor. She believes that reaching people and providing a non-judgemental ear can go a long way. "Everyone has a responsibility to lend a hand to support individuals and families who need it."
Danielle's professional goals align with the mission of A Little Counseling and she is excited to work with individuals dealing with anxiety. "I like that ALC cares and supports individuals and families who desire to live healthier lives. It is a collaborative and informative place to get the tools needed to be more than 'ok'."
Welcome to the team Danielle!
Let's Break the Stigma, We All Have Issues
Everyone Can Benefit from "A Little Counseling"

Coronavirus (COVID-19) Notice
A Little Counseling, PLLC open for in-office appointments. We continue to take the Coronavirus (COVID-19) threat very seriously and we are committed to putting forth our best effort to keeping our office as sanitary as possible. For the safety of our clients and staff we have come up with the following plan which will be carried out until further notice:
All clients must wash their hands prior to starting their session.
Anyone who needs to enter the waiting room must also wash their hands. We strongly discourage using the waiting room unless necessary. (ie. parents of young children can use the waiting room.) We will be monitoring the number of people in our waiting room.
Our staff will clean/disinfect the counseling rooms before EACH SESSION. Bathroom, doorknobs and exposed surfaces in the office will be routinely disinfected as well.
For play therapy and adolescent clients, we have purchased boxes of crayons that will be thrown out after each session. Clients will not have access to play with anything that can't be fully disinfected or thrown away after their session.
If your child/teen is in a group, we will be distancing the seating and will spread out around the room. We are staffed to do this.
We encourage anyone who would like to utilize video sessions through our HIPAA compliant telehealth conferencing software to continue doing so. This is an option for anyone who is self-pay and for select insurance plans. Please call our office to inquire.
Our staff and clients are encouraged to wear a mask and keep a minimum distance of 6 feet when possible.
While we strive to do everything in our control to keep our office safe. We also kindly ask that anyone with even the smallest symptom of illness call and cancel your appointment or utilize Telehealth sessions. If anyone would like to reschedule their appointment to an earlier time, please call us at 919-296-8100.
Thank you- Bri-Ann Richter-Abitol